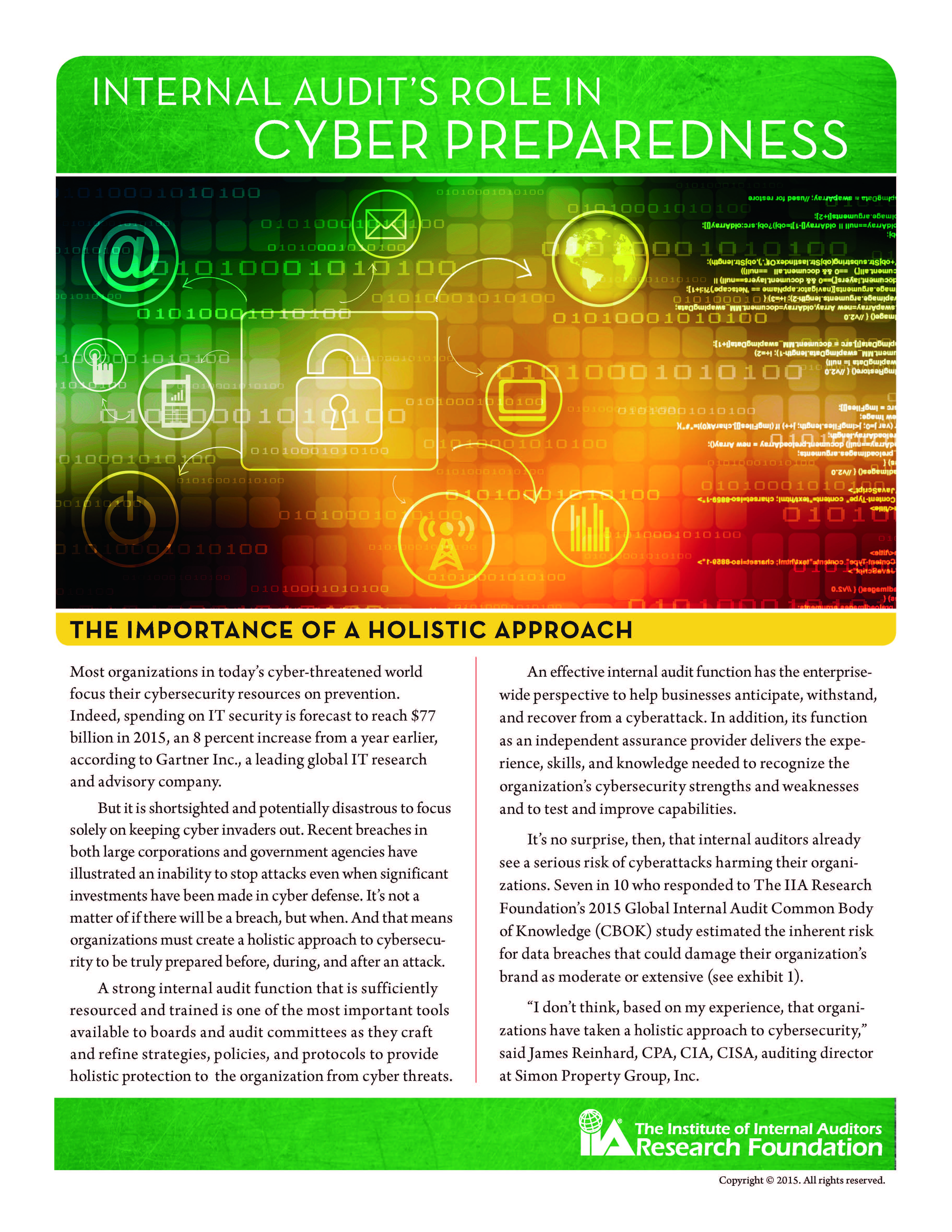 Recent breaches in large corporations and government agencies have illustrated an inability to stop attacks even when significant investments have been made in cyber defense.
It's not a matter of if there will be a breach, but when. And that means organizations must create a holistic approach to cybersecurity to be truly prepared before, during, and after an attack.
Boards and audit committees also must, therefore, be kept up to date on technologies that not only can help meet business objectives, but also may make an organization more vulnerable to attack. An effective internal audit function has the enterprisewide perspective to help business anticipate, withstand, and recover from a cyberattack.
This whitepaper, designed to share with your senior management, board, and audit committee, provides five key components that are crucial to cyber preparedness:
Protection

Detection

Business continuity

Crisis management/communications

Continuous improvement
What is your organization doing to strengthen its resolve against attacks?